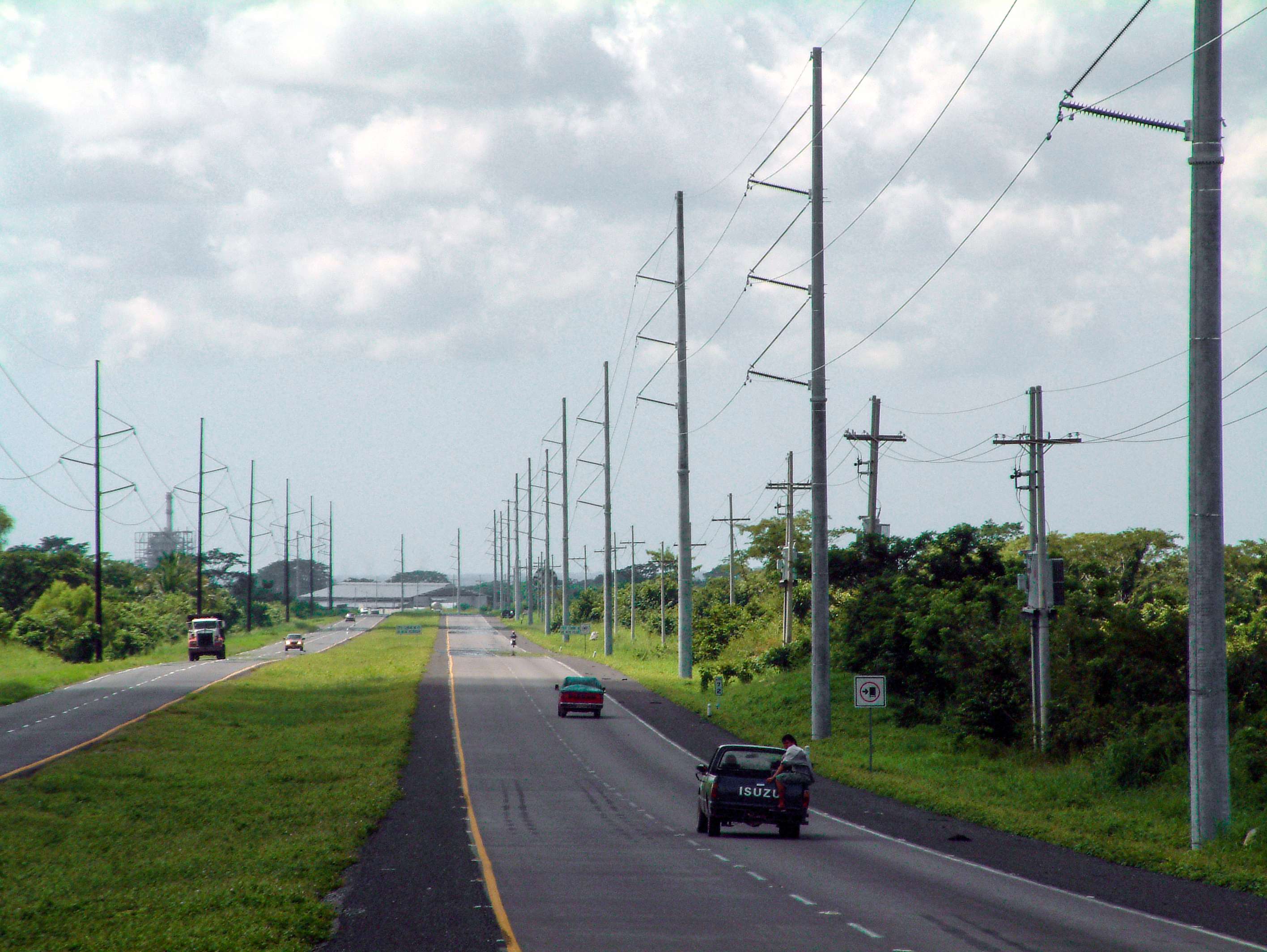 Services
We follow and monitor these procedures to obtain the highest level of quality in our products, and to validate their design:
Purchase of the best raw materials available;

Tests to determine the quality of the concrete; and

Tests to determine pole resistance.
We verify that each component fulfill all technical specifications, as well as physical and/or chemical requirements established.
Tests
With one of the most advanced facilities in the region, Grupo Atlas uses equipment with top-of-the-line technology, to carry out resistance tests on poles to be used either in distribution or in transmission lines. For this effect, the plant is equipped with two reaction blocks: one for low and medium resistance poles (300-8,000 pounds); and the other for high resistance poles (8,500-19,500 pounds), to ensure design specifications are being met.
Laboratory Tests
We perform daily quality tests on concrete batches, such as the Slump Test, which allow for a reading of the concrete's fluidity while manufacturing the pole. Specifications are determined by the ASTM: C31 and C39 standard; and the Breaking Test, which is carried out to determine the resistance of the concrete in several samples.
Metrology
We use a system to control the traceability of metering and product testing equipment, by means of periodic calibrations and verifications, thus enabling us to reach international standards.
Storage (Stacking Procedure)
Our facilities allow for a specific area for stacking distribution poles, which is duly outlined and is adequate for storage, with an installed capacity of up to 10,000 poles, and another storage area for sectioned parts of larger poles, with a storage capacity of up to 200 pieces.
Length (meters)

Length (feet)

Diameter at the Base (centimeters)

Diameter at the Tip (centimeters)

Weight (pounds)

Amount of Levels

Resistance (pounds)
Handling of the finished product.
For the handling and storage of the concrete poles and parts, we make use of our fleet of heavy machinery, such as 15 to 55 ton-cranes, forklifts, and high capacity hoists; to guarantee the proper handling of our product at all times.
Transportation (Land and Sea)
Our logistics platform is sound, and this enables us to establish multimodal transportation in every country where our products are sold.